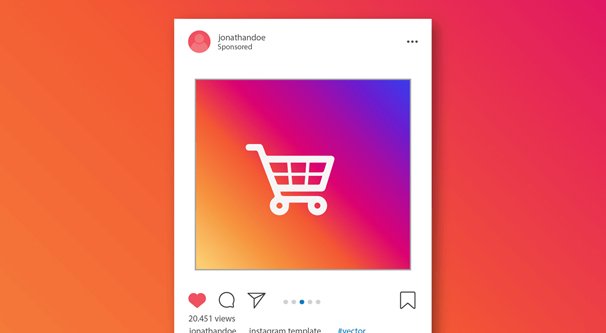 Instagram provides an easy way for business' and brands to sell the products featured in their posts and stories using a simple product tagging feature which links through to their product catalog. Check-out this simple explainer video from Instagram:
There are a few hoops that need to be jumped through first in order to enable the shopping feature.
Before you can tag products you must you have the latest version of the Instagram app and that your account is approved for shopping (i.e. you must have a business account).
Once you are set-up, you should create your product catalog on Facebook (if you have not already done so) which you will then link to your Instagram account.
Connect your Instagram business account to your Facebook catalog
To connect your account to your Facebook catalog: 1. Go to Catalog Manager. 2. Select the catalog you want to use. This should take you to the Diagnostics page for that catalog. 3. Go to More Ways to Use Your Catalog and select Instagram Shopping. 4. Choose Connect Your Instagram Business Account and select Connect Account.
Go to your profile's settings, click on Business and select Shopping on Instagram. Follow the steps to submit your account for review. Usually the process takes a few days, but sometimes it can take longer. You can visit Shopping in your Settings at any time to check your review status. If you've been approved, you will receive notifications from Instagram to complete the set-up in Shopping in Settings and start tagging products in your posts and stories.
How to tag product tags in your Instagram posts:
Once you are set-up, tagging products in posts and stories is straightforward.
To tag products in your posts:
Select a photo or video and add a caption, effects and filters.
Tap the products in the photo that you want to tag. For videos, a tray will appear where you can select up to five products you want to tag.
Enter the names of the products you want to tag, then select them as they appear in the search box.
Tap Done.
Tap Share.
To preview posts or save a draft of a post, click Preview Tagged Products or Save Draft. You can tag products in both new and existing posts from your Instagram business profile. You can tag up to 5 products per single-image post and video posts, or 20 products per multi-image post.