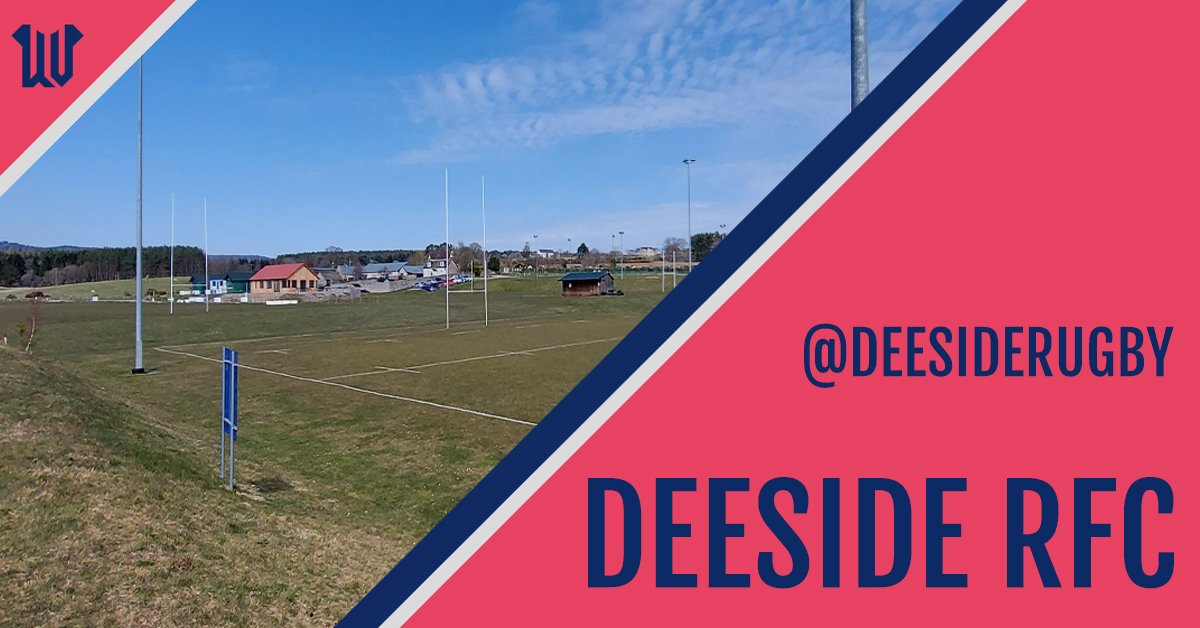 We caught up with Mike Fraser from Deeside Rugby to talk about their club history, new clubhouse, and plans for the future.

Tell us a bit about Deeside Rugby.
The club was formed in 1977 and used to be called Aboyne Rugby Club, as we were based there. About 10 years ago we moved our base to Banchory and since 2007 we have been known as Deeside Rugby Club. The change happened due to the size of the demographic area, it goes from around Braemar to the edge of Aberdeen, so it felt more appropriate to become Deeside. We have playing teams at most age groups and one men's senior team. Our playing teams go from under 18s all the way down to minis, and even micros teams!
Our men's team play in the Caledonia North League, not anywhere near the dizzying heights of national leagues or the premiership! In saying there are several junior players that have played representative rugby at Caledonia level and beyond. We have a really sold youth rugby scheme.

The new clubhouse looks brilliant. How long has it been in the works and how did it all come together?
It's been in fruition for about 5 or 6 years. We've been at our current playing facility for around 10 years, and we just wanted a space that could be shared by the whole club. Originally, we wanted changing rooms and things like that, but the cost was making it unfeasible. Instead, we opted for a clubhouse which we can have the after match. It has bathroom facilities and a small office as well. It will help bring the club together. It can be used for meetings and other activities. We have a kitchen which means we can do some catering and generate some money for the club. The club has been a little fragmented and disconnected, and this clubhouse gives us a real focal point. Sadly, we haven't been able to use it yet due to coronavirus. Recently we've been enjoying some tea and coffee out the window! Everyone has gotten to at least see the outside, and it has drawn in some new members already.

What effect has the pandemic had on the club?
It's been very stop and start. When the games stopped last March there was a lot of disappointment. I coached the under 18s last year, and it was their last year at the club after having coached a lot of them for the best part of 10 years, and for that group there was disappointment. Thankfully, through all the lockdowns, we haven't seen a drop in numbers. We really have yet to see the full impact. But at moment, everything looks great and we are looking forward to some normality.

How has it been having everyone allowed back at training recently?
There's been a great buzz about the place since we've been allowed back. For a while only the under 11s could play contact games, so we have to be a bit creative with the older kids to keep to social distancing rules! It's amazing what you can dream up. At the end of the month we can go back to full contact, so we are looking forward to that.

What are the plans/goals for the club in the future?
For the time being, the organisational structure of the club needs looked at. We've had a normal committee structure for many years, and now that we have the clubhouse and a clearer vision, I think we need a strategic element and a playing element of the club. The two need to be more separate. Hopefully a change in structure can help us focus on developing and appoint roles such as a Director of Rugby for the club. We would love to get some girls rugby going, but it's been difficult getting the numbers together. Hopefully soon. We are also looking to having alternative teams for children with physical or learning disabilities and offer them an environment where they feel they can get involved and enjoy sport.
Overall, we are just looking at how to develop as a club of the back of the new clubhouse. What facilities we should investigate next and such. Our communications and marketing have been quite fragmented, so it would be good to get a solid strategy for that to help us develop as a club.

Have you enjoyed working with Kitvendr?
Everyone I have spoken to has been impressed with the quality of the kit and the service. It's been great to develop a relationship with Kitvendr and our values really align. It helps that the service doesn't stop at the kit being provided, that we are getting help and advice to help spread the awareness of our store.