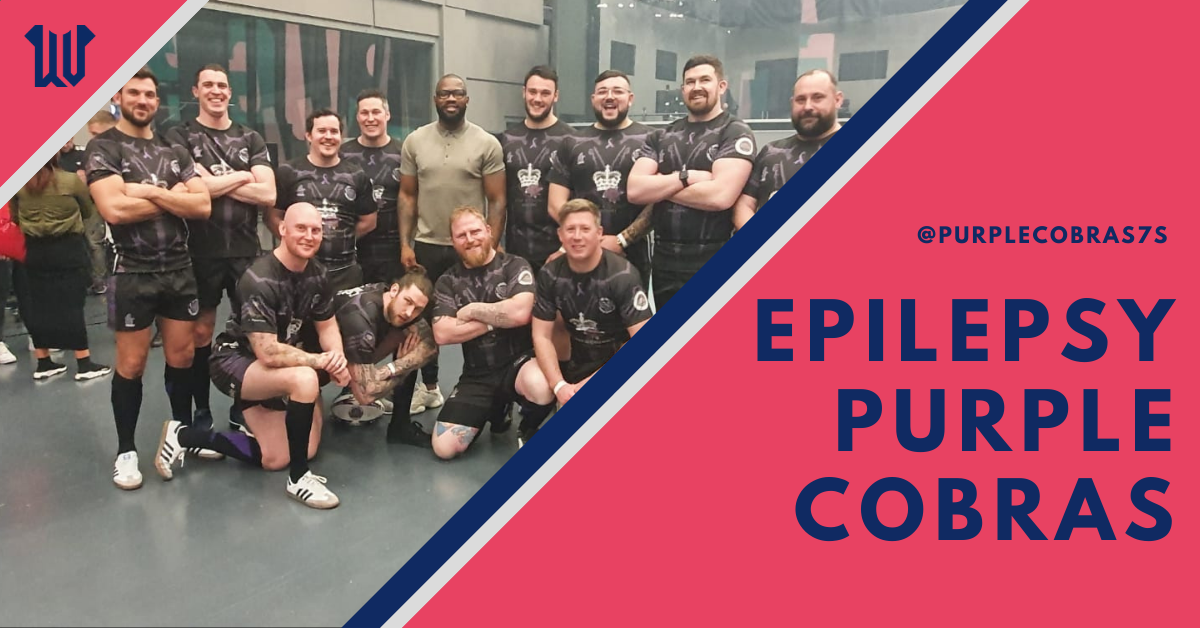 The Epilepsy Purple Cobras are a Rugby 7s team based on the South Coast of England. As part of our Local Heroes series we sat down (over Zoom!) for a chat with their founder Simon Pickett.
What inspired you to start the Purple Cobras?
My four-year-old daughter, Eslyn, suffers from epilepsy. Thankfully it's mild and is under control with medication. My two nieces, Scarlett and Eleri, both suffer from a rare condition called EAST syndrome, and both suffer from epilepsy as a result. I've been involved with rugby since I was about 8 years old, it's been a massive part of my life. I thought I would start a 7s club to raise both awareness and money. The name the Purple Cobras comes from purple being the international colour of epilepsy awareness, and a nod to the movie Dodgeball, to inject some light-heartedness.
What made you decide to raise awareness for epilepsy through rugby?
With rugby 7s, especially in the summer months, there is a big social aspect to it, it can have the feel of a music festival. People get talking to one another very easily and bringing up topics like epilepsy isn't as difficult. A statistic I like to make people aware of is that 1 in 100 people suffer from epilepsy. Another thing would be first aid, I'm in the Navy and have done numerous first aid courses, they never cover how to deal with someone experiencing a seizure. I would love if they could begin teaching it as part of first aid, so that is something to like to talk about too.
Where do you find players for the team?
I've played for a few clubs in my local area, mostly Gosport and Fareham RFC, so our main nucleus of players come from there. Some of the lads from Gosport and Fareham have moved onto higher levels, and they came back and brought some of their friends. We've had people from eight or nine different clubs come to play for us. I get a lot of messages from people all over the UK asking to play for the Cobras next time we are in their area. Having different players from different clubs is amazing because they're then going back to their clubs and spreading our message further throughout the country.
What is your biggest achievement so far with the Cobras?
Our plans for last summer were pretty much written off due to COVID-19. One of our members came up with the idea of doing a fitness challenge, called the Cobra Challenge. We managed to raise £2,000 for the charity Young Epilepsy, which exceeded all our expectations. Due to the success, we are hoping to do it again in 2021, but bigger and better!
What was it like appearing on BT Sport's Rugby tonight with the Purple Cobras?
It was a lot of fun. It was a great chance to network, we met another 7s team called the Dodgers who are massive advocates for mental health. Then a big night out in London after which was a good laugh.
How did you get your ambassadors Tom James (Wales 7s international and Cardiff Blues top try-scorer) and Jeffrey Oluoch (captained Kenya 7s) on board?
I very much believe that if you don't ask, you don't get. I'm Welsh, so I was very aware of who Tom was. I just decided to send him a message on Instagram and he was happy to do it. Tom works a lot with the mental health charity MIND as well, so he isn't shy of these things. The same goes for Jeffrey, I just sent him a message as I knew he had quite a big following online, he is very well known on the 7s circuit and is famous for his dancing celebrations. He got back to me and was really interested, so it's great to have them both on board.
What are your long-term goals with the Purple Cobras?
Currently, we just have one senior team. We'd like to first and foremost get a Women's team started. I think it's important for the progression of rugby that more women get involved. Within local rugby clubs, there are around 50 men to 1 woman, if we got that to nearer 50/50, the possibilities are endless. We are also planning to start our own tournament; it's had to take a bit of a backseat due to the pandemic. I'm looking forward to getting that up and running to raise more money and spread awareness for epilepsy charities.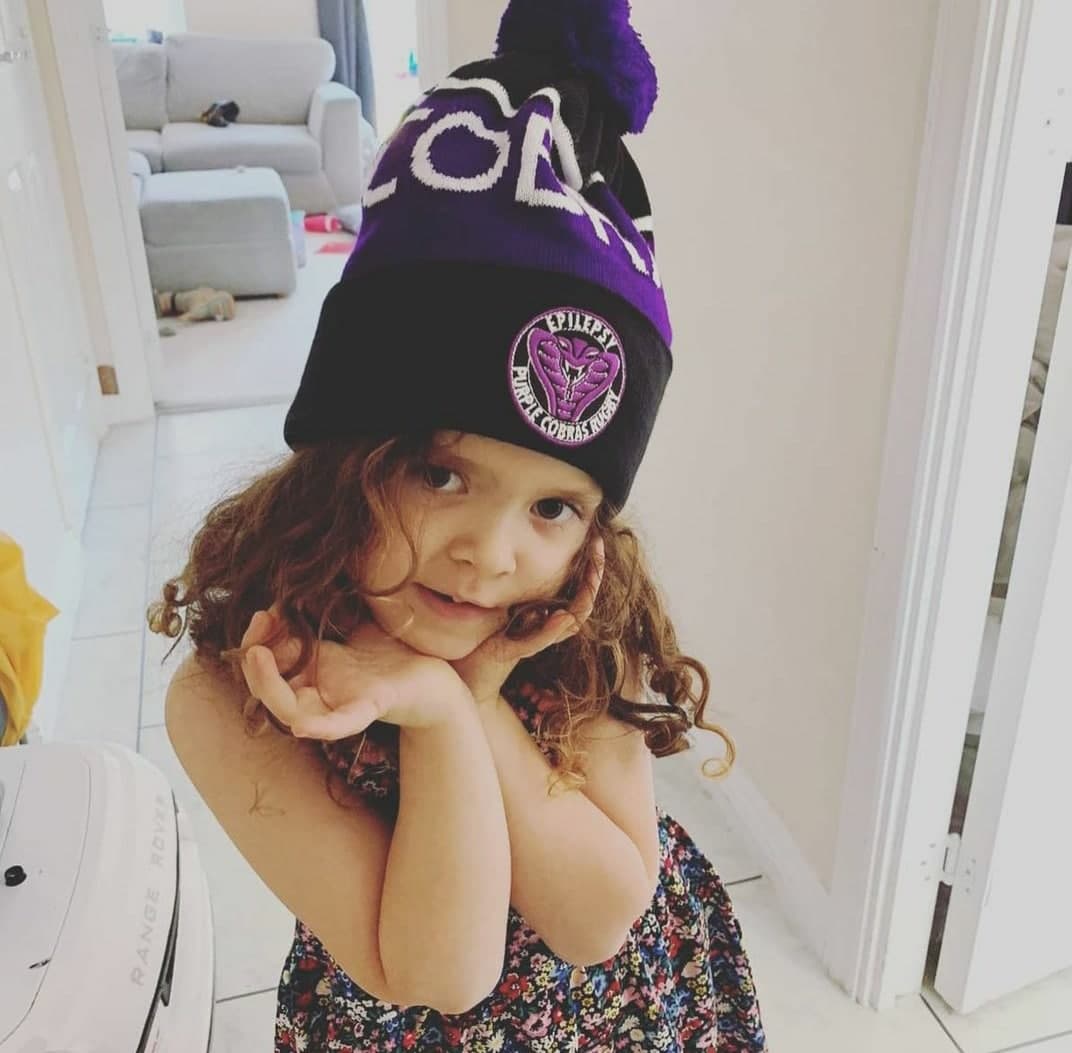 Lastly, what has it been like working with KITVENDR?
Really, really good. Before we partnered with KITVENDR, it was really time consuming having to pre-order and bulk order ourselves. I work full-time, so it wasn't ideal having to worry about kit ordering. KITVENDR creating the online store, being able to give our customers the chance to order one offs and giving us the opportunity to make our own money makes life a lot easier. The quality of the kits and other merchandise is fantastic. The whole process, even the designing of the products, was so easy.
You can show support for the Purple Cobras by following them on social media:
Instagram: @purplecobras7s
Facebook: facebook.com/purplecobras7s
Twitter: @PurpleCobras7s
You can visit their club store at purplecobrasrugby.kitvendr.com