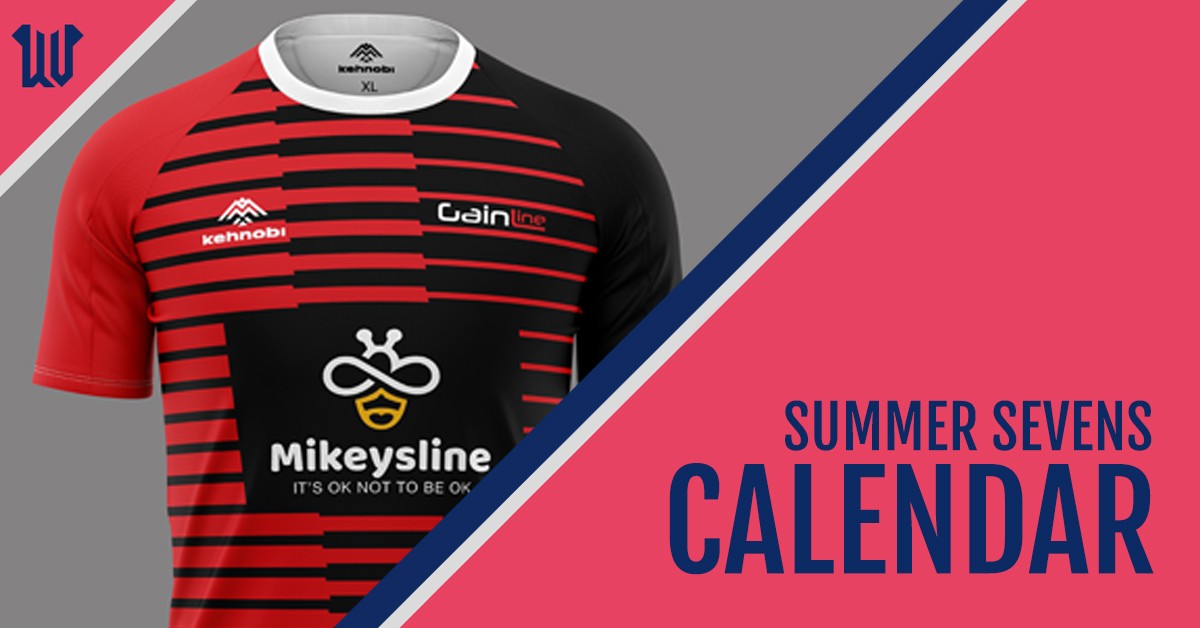 The return of sport is upon us! Is your 7s team looking for a tournament to get involved this summer? We've got you covered. Here's a list of seven 7s tournaments happening this summer that your team can get involved in.
EDINBURGH CITY 7S 31 ST JULY – 1 ST AUGUST
"Edinburgh City 7s was first held in 2018 with the aim of bringing an invitational rugby 7s competition with a party atmosphere to Scotland's capital. The event has grown into a weekend- long festival, with international teams competing at the Elite level, to teams made up of old friends or work colleagues battling it out in the social competition. With the addition of Hockey 7s and Netball, to go alongside the Rugby and Dodgeball, there is something for everyone at EC7s."
Instagram: @edinburghcity7s
Website: www.edinburghcity7s.com
BOURNEMOUTH 7S 27 TH – 29 TH AUGUST
"30,000 People, 3000 Campers, 100+ Live Acts & DJs, 15 Festival Arenas, 3 Days, 1 Big Party! The
World's Largest Sport & Music Festival!"
Instagram: @bournemouth7s
Website: www.bournemouth7s.com/sports/rugby
CHELTENHAM 7S 30 TH -31 ST JULY
"Cheltenham's first sports and music festival. This is a festival for all sport lovers, whatever your ability, age or choice of sport. We will be hosting a range of competitions for Rugby, Netball, Super Six Fitness and much more. Come and join us up at Newlands park where you will be able to kick back, have a beer, listen to some music and get involved. With camping, great food and music on offer you will be able to make the most of your weekend with your friends."
Instagram: @cheltenham7sfestival
Website: www.cheltenham7sfestival.co.uk
NORTH DORSET 7S 24 th JULY
North Dorset 7s offers rugby tournaments for both men and women. Our Men's Elite tournament have 8 teams competing for a cash prize. Our Men's social tournament has 32 teams competing for glory, cash and bar tabs, this tournament caters for open through to super social teams. Our Women's Social tournament has 16 teams competing for the cup.
In addition to our 100 + rugby fixtures, we also provide excellent entertainment off the pitch. music stage, fully stocked bars, some the areas best food stalls. When the rugby finishes come and party with some of the best bands and DJs in the south west.
Instagram: @northdorset7s
Website: www.nd7s.co.uk

BRIGHTON 7S 11 TH 13 TH JUNE
"On 11-13 June 2021 competitive rugby 7s collides with the most creative music from the city and beyond, alongside a conference for rugby enthusiasts, providing three days of entertainment. Three separately bookable arenas in one location - and easy to get to by public transport - this event is the most creative and innovative rugby festival in the UK. Join us at Brighton 7s Festival 2021 and be transformed for more than just a weekend." Website: / Instagram: @
Instagram: @brighton7sfestival
Website: www.brighton7sfestival.com
MACCLESFIELD 7S 9 TH – 10 th JULY
"Join us this year for our first ever Macclesfield 7s Summer Festival! Live music, delicious food and fantastic drinks will support our super Rugby 7s and Netball competitions. The festival vibe will take over the weekend starting with an opening karaoke party night with plenty of hits from the 80s, 90s & 00s and then flow into our main event where you can dance into the weekend with our Summer festival vibes party on the Saturday hosting a number of quality local bands!"
Instagram: @macclesfield7s
Website: www.macclesfieldrufc.co.uk/macc7s
SUNDOGS FESTIVAL (LEOMINSTER) 16 TH – 18 TH JULY
"Live music, cider festival takes place on the Saturday | Option to camp Friday & Saturday nights | Welcome party with mixed team games Friday night | Late night party on Saturday after the sports"
Instagram: @sundogs.festival
Website: www.sundogsfestival.co.uk
For any 7s squads looking to take advantage of Kitvendr's unique platform to provide kit to their players and supporters, please get in touch or register on our site to find out more.