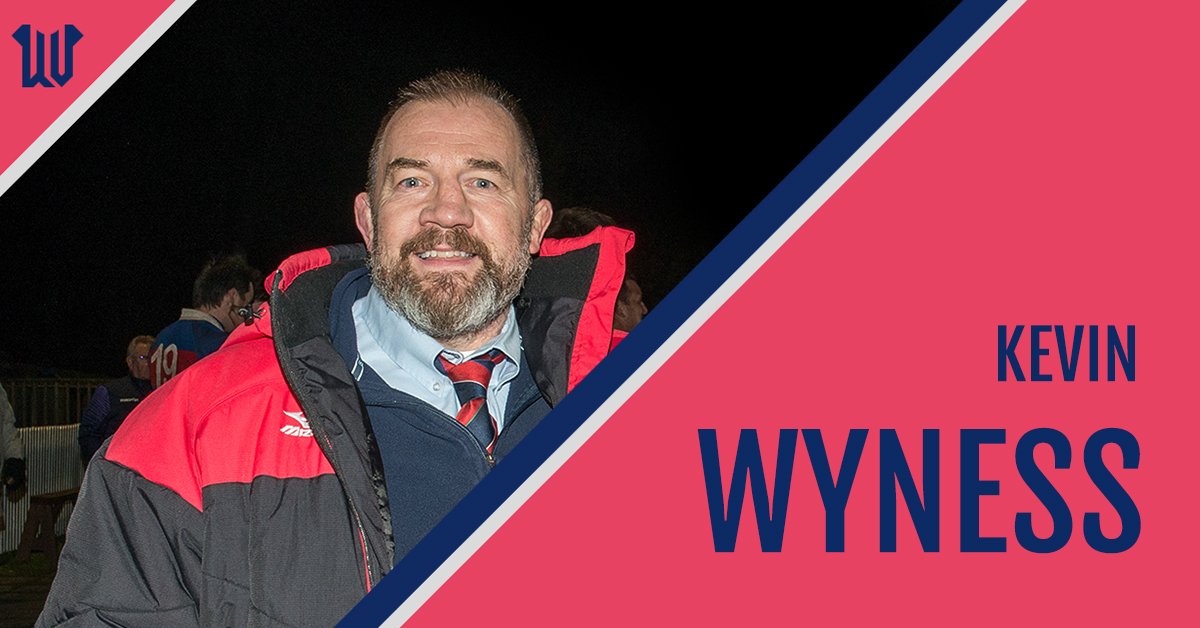 We sat down with Kevin Wyness, a long time player, coach and mentor to many young rugby players in the North of Scotland and beyond over the last three decades.
Tell us a bit about yourself and what led you to start playing rugby.
I started playing rugby at school in Aberdeen before moving out to Ellon, which at the time was quite a small town in Aberdeenshire. Arriving at Ellon Academy I started off by playing football, but when Jack Nixon (Rugby Correspondent for The Press and Journal and The Offside Line) and Jack Sneddon (ex-Musselburgh Rugby Club) started an under 18s side, myself and a few mates started training there and we caught the bug. I was hooked. I was about 16 when I was playing for them, and from there I played for Scotland Under 21s (which is now the Under 20s). I loved the training, the camaraderie, and the ethos. Through rugby I have been lucky enough to have played in Canada, USA, France, Germany, Luxembourg, New Zealand and South Africa and made a lot of great friends worldwide through the game.
What made you move onto coaching after playing and what is it about coaching that you most enjoy?
I was lucky enough to play representative rugby in a time that you played against international players and British Lions. At the time I had two coaches who influenced me greatly. Colin Baillie MBE and the former SIS High Performance Director, Bob Easson. Something that stuck with me is when Bob used to say, "you can have all the skills in the world but if you don't work hard, you'll get nowhere". I know I wasn't that skilful, but I got my chance because I worked hard. It was Bob's approach and how he worked with players that got me interested in coaching. I felt very lucky to have been able to travel around the world because of rugby, and this made me want to give something back to the game. My approach to coaching has changed over the years. As a coach, you should never stop developing, and never stop developing individuals into the best they can be. I think that everyone should be given an equal opportunity, and if I can help someone improve even a little – then that is what I want to do.
What advice do you have for young players today with ambitions to play professional rugby?
I would say make sure you give equal attention to getting an education or learning a trade. Professional rugby can be a short career. You may be one injury away from having a premature end to playing. Not the most exciting answer – but that is what I would advise! Like everything else, I would say work hard. Be respectful. Learn as much as you can, from as many sources as you can. Learn from other players as well, don't think that because someone is younger than you that they can't give you advice. Be open, passionate, and realistic with your goals. I would also say be open to opportunities outside Scotland. Rugby can give you the chance to travel the world, so don't hold yourself back.
Are there any players in particular whose subsequent achievements you are particularly proud of and why?
At Aberdeen Grammar, I coached a young Kirkcaldy laddie called Murray Douglas when he was up at University. After graduating with a law degree, Murray played for Edinburgh before moving to play Super Rugby with the Melbourne Rebels and the Brumbies in Australia as well as a spell with the Wellington Hurricanes in New Zealand. Murray is now playing in Japan. For him to have juggled getting his degree to becoming a professional player in a foreign country is testament to his attitude and work ethic. Being a very small part of his success story is amazing and I'm proud that he took chances. He's a great rugby player, but he knew that his options were limited in Scotland as there's only two professional teams. He went to Australia and ended up winning a Championship with his team, and now onto Japan for the latter part of his career. The other player that springs to mind is Andy Cramond. When he was a Scotland Under 20 player, he had an opportunity to join the Toulon Academy in France. Now he plays for Biarritz Olympique Pays Basque (which was always my French team) where he has settled and made a home for himself. These two guys haven't become household names in Scotland, but they've taken the opportunities presented to them and become successful. They have had excellent careers by not letting doubts about making a career in Scotland limit them.
There has been a gradual decline in adult male playing numbers for a number of years. How do you think we can encourage more people to keep playing the game into adulthood?
I suppose there's just more things for young adults to do now than there used to be. Back in my day you had sport, or the pub! Now there's thousands of things to do. Training in November in Scotland in the cold isn't as appealing anymore! I think the bottom line is it needs to be more fun! I'd love British Summer Time rugby in Scotland which may encourage more youngsters to take up the game and adults to stay in it.
I hear that you have recently got into Muay Thai. How did that come about and what is it that attracted you to the sport?
A few years ago, I was made redundant, and myself and my business partner Mike set up a business called Escone Solutions. After 6 months of setting up the business and working out of cafes, we had a massive £29 in the bank! The future did not look too bright for the business. So, we shook each other's hands and were ready to call it a day, and as we left the café we were working in, we got a phone call offering us an opportunity. And that opportunity ended up starting our business. Starting Escone was stressful as I didn't have a lot of money in the bank but had to start taking on staff. I felt responsible for them. A friend of mine, Louise McCullough (Winner of Channel 4's SAS: Who Dares Wins), recommended that I try boxing. So, I went down and that's where I met Pete Scott aka Hurricane Pedro, and he convinced me to try Muay Thai instead. I absolutely love the sport, it's brutal, but there's a lot of respect involved. The gym I go to (Aberdeen Fitness and Combat Centre), reminds me a lot of how my early rugby days were. A lot of respect for the coaches, for the sport, and for each other. It really helps me take my mind off work and relieves stress.
And finally, select a Caledonia District team from all the players that you have ever coached through the years:
That's a really difficult one as there's been so many players that I have coached through the years. What I have here are a squad of players who'd die for the cause and entertain us at the same time!
1. Nicki Fraser                          13. Andy McLean
2. Reyner Kennedy                        14. Kyle Rowe
3. Alan Brown                            15. Stevie Aitken
4. Hamilton Burr                         16. Greg Wallace
5. Murray Douglas (capt)                 17. Murphy Walker
6. Jason White                           18. Stuart Corsar
7. Andy Wilson                           19. Craig Deacons
8. Greig Ryan                            20. George Arnott
9. George Horne                          21. Peter Jericevich
10. Stuart Edwards                       22. Ewan Fox
11. Logan Trotter                        23. Glen Faulds
12. Fraser Lyle