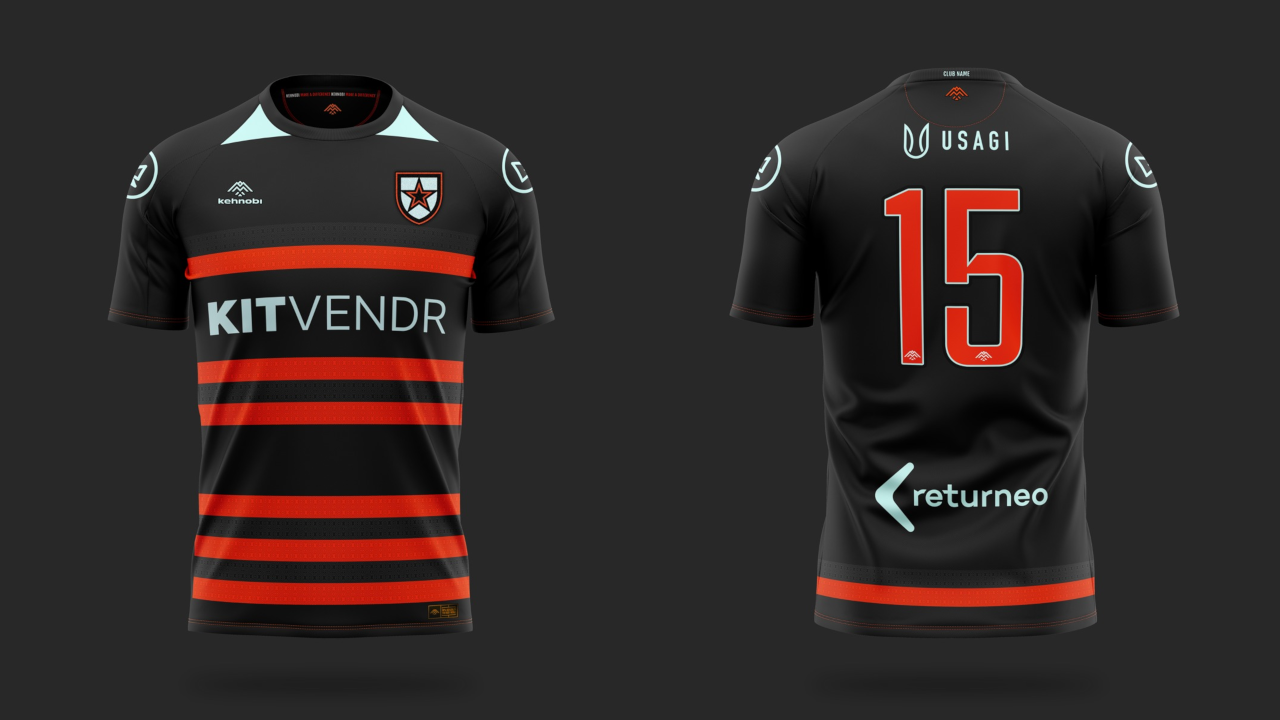 Our mission to transform the fortunes of grassroots sport reaches an important milestone this month as we officially expand into teamwear and playing kit. KITVENDR is like no other sportswear or teamwear company on the market, using the latest technology to deliver an unbeatable service all while driving investment into clubs.
We are looking forward to working more closely with clubs in delivering not just our current merchandise lines of Headwear and T-shirts but now offering a premium line of playing kit and teamwear, all designed and manufactured by us and through our new collaboration with underground sportswear brand Kehnobi who produce premium quality sportswear with a focus on ecological and sustainable materials and production. More about this to follow!
Our CEO Alex Potocki said: "Business for me is not about money, but about helping others to satisfy their needs. When you look at the global sportswear market which is worth over £100 billion in the EU alone, you have to ask what benefit is this having on the grassroots sports clubs who play such a vital role in facilitating a large portion of these sales by driving participation in sport?
"It's always interesting to read the background stories of global sports stars, about their often modest beginnings and the important role that their local, community clubs played in developing and helping them get to where they have got to. Yet, despite their huge importance, not just in uncovering future stars but also in improving people's health and well-being, many community clubs struggle for funding. They often rely on sponsors, grants and the tireless work of volunteers just to stay afloat, nevermind invest in their facilities and infrastructure. Meanwhile, the commercial sportswear market goes from strength to strength with little direct benefit to the hard work of the community clubs on which much of this success is built.
"Our team dedicated itself to developing the technology and business model that would help to resolve this and thanks to our vast experience in community sport, in technology and in business, we are making it happen. I'm very proud that through our KITVENDR platform we can now bring to grassroots sports clubs this opportunity to reap the benefits of the fantastic work that they do."
For any clubs interested in finding out more about our service, drop us an email at hello@kitvendr.com