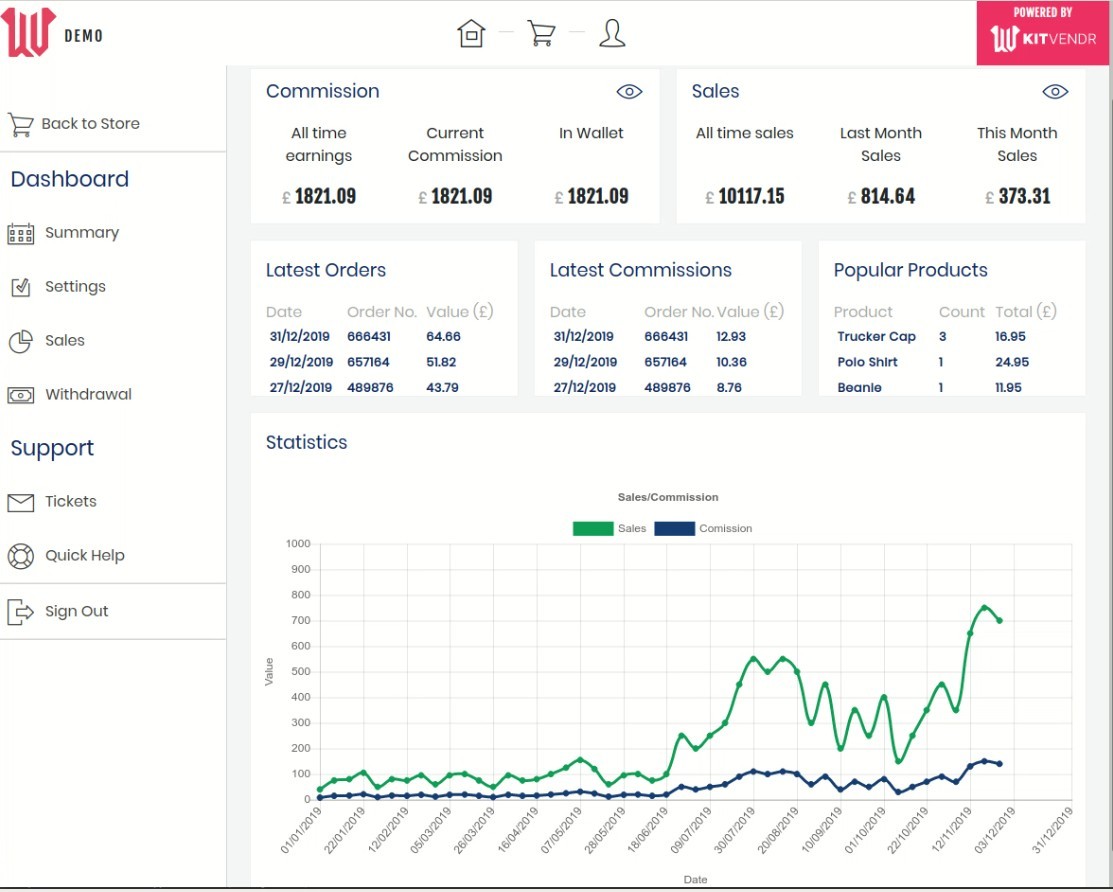 During these trying times, Club Committees are more conscious than ever of the need to develop diverse and sustainable income streams. As it happens, this is what we are about. Turning what was once a major hassle and burden into something which adds a significant and residual revenue stream straight to a club's bottom line.
Grassroots clubs are vital in driving interest and participation in sport and their efforts are helping to facilitate a huge chunk of the £6 Billion UK sportswear market, yet it is not something they typically see any direct commercial benefit from. KITVENDR is here to change that.
Through our revolutionary online platform, we enable clubs to sell club kit and merchandise offering an unrivaled service that provides high-quality apparel for their players and supporters with none of the usual hassles, and all while generating significant income for their club. Added to that, we are not just a retailer but through our collaboration with underground sportswear brand Kehnobi, we also have our own production and manufacturing facilities in the UK and Poland which means we are less dependent on global supply chains.
We are changing the game for grassroots sport FOREVER, driving investment where it can make a real difference!
For any clubs that are interested to find out more, please drop us an email at hello@kitvendr.com