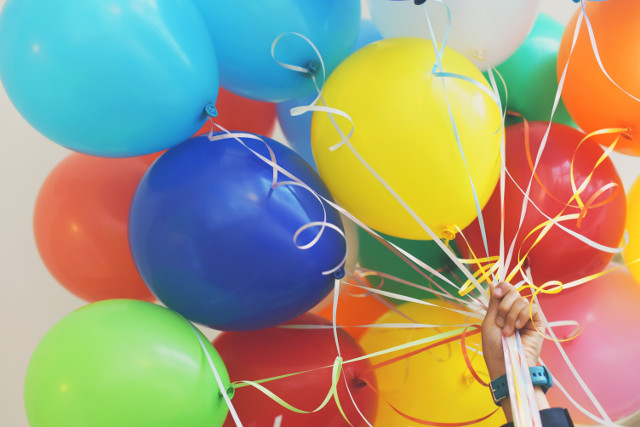 Pick your team and set your goals – raising funds is part and parcel of life at most community and amateur sports clubs. But do your ideas come top of the league when it comes to coining in the cash? We've come up with some tried and tested money-generating ideas that could help you gain added income to support your organisation. Being part of a club helps you to hone some great qualities, like planning, teamwork, motivation and working well under pressure. You'll need to put these skills into play to achieve success on the fundraising front. And don't forget to promote your upcoming fundraiser – use your club's social media pages, posters in the venue that you meet, and spread the word to family and friends, to help you reach your fundraising goal.
1. Hair today, gone tomorrow
Inject some fun into fundraising by finding a brave volunteer willing to lose their locks and have their head shaved. The longer the hair, the bigger the transformation! Recruit the services of a local hairdresser or barber, get sponsor pledges from your supporters, family and friends, then choose a date and gather a crowd to watch the spectacle. Don't worry about the volunteer feeling a little chilly after their close shave - have a club customised bobble hat, from Kivendr of course, on standby to keep them cosy! And you can do good for others, as well as your own club. You could donate the shorn hair to charities like the Little Princess Trust which takes hair of 7 inches or longer to provide free real-hair wigs to children and young people who lose their own hair due to cancer treatments or other conditions.
https://www.littleprincesses.org.uk/donate-hair
2. Sleep on it
Does your club have its own ground or pitch? Gather together your members, family and friends for a sponsored sleep out. Not only is this a great way to raise money together as a team, it's also a chance to show off your facilities. Before lights out you can give people a tour of your clubhouse and facilities, and also put together displays charting your history and successes. There's also a chance to add to your coffers by selling midnight snacks and serving up breakfast to hungry campers.
3. Get kitted out with Kitvendr
Kitvendr is an easy way to sell professional merchandise to your supporters without having the hassle of buying in bulk. Kitvendr gives a percentage of every sale back to your club – allowing you to use the service as a new revenue stream. It's hassle-free as you don't have to deal with ordering in bulk, stock control or administration. Just set up your online shop, tell your members and supporters about it and watch your income stream grow. Customers are connected to your club, so every time they buy an item, they earn points for themselves – and for the club. You can convert these points into products – or decide to offer discounts to your loyal customers as a reward for helping you to raise club funds.
4. Question Time
Book a venue, find a quizmaster, decide on your prize pot and you can countdown to your own quiz night. This not only flexes the brain muscles but it's a good social event. Expect some wacky and weird team names too…and lots of show-offs when it comes to the sport round! Having teams of four or five works well and discuss the number of rounds with the quizmaster – breaks in between allow opportunities to raise some extra income. This could be by selling refreshments, doing a heads and tails competition, and running a raffle, asking team members to donate the prizes.
5. Dress for success
If your club is attached to a school, university or place of work, ask about staging a dress up or dress down day. If it's a school, it could mean ditching uniform in favour of more casual attire Or, if you are feeling more adventurous, why not ask people to dress up as their favourite superhero, popstar, or sporting icon. Are you involved in a team sport? Then why not take it a step further with a fancy dress match? Alternatively, why not stage an ugly jumper day? Encourage people to wear something really revolting – with a prize of a new Kitvendr hoodie to the most offensive one!
6. Do what you do best
Why not organise a tournament for your particular sport and invite other clubs along? As well as charging an entry fee for each participant or team, you could ask spectators to make a donation in exchange for a seat to watch the action. Perhaps you could reach out to local businesses to ask them to sponsor the trophies - a move that could start a long-lasting relationship that will help you out again in future. And if competitors and spectators are going to be there all day, the chances are they are going to be hungry! You could help add to your final tally by selling soup, sandwiches and other snacks – or even charging a food truck a pitch fee to provide the catering.
7. Give your old stuff the boot
They say de-cluttering is cathartic, and what you no longer need, someone else might treasure. Reason enough to have a clear out of your surplus possessions and turn them into cash for your club. Look out for upcoming car boot sales or indoor table-top sales in your area, or if you have enough people with items to sell, why not organise your own? Anything goes, like household items, books, CDs, DVDs, clothes, kids' toys, sports gear and gardening equipment. Remember, the better quality it is, the more saleable it will be so be discerning in your offering; you want to sell it after all, not pack it up and take it back home at the end of the day.
8. Start your fund-raising with a bang
If your sports club involves young people, we promise kids will absolutely love this idea. Fill a room full of blown-up balloons, several of which should contain a note indicating that the balloon is a "winner." You can sell pins, which equate to one chance to pop a balloon – and hopefully find one of the prizes. The other added benefit to this fund-raiser is that it will give your lungs a work-out too!