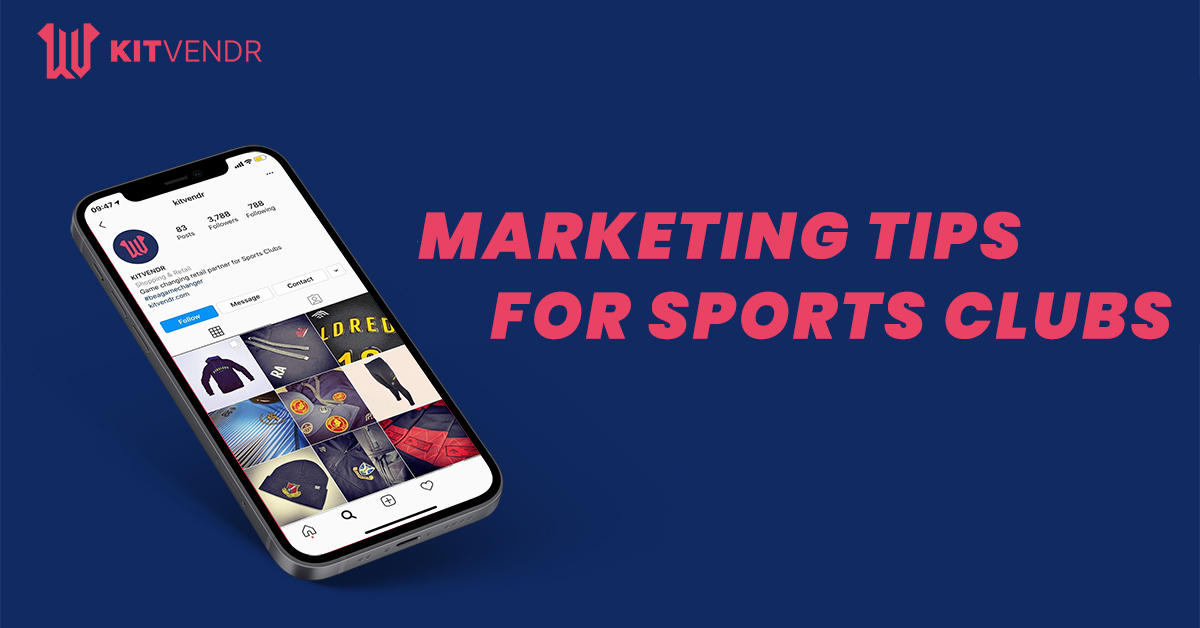 Branding is what makes a memorable impression on your fans/customers and helps them to know what to expect from you and build confidence and trust. It is also a great way to differentiate yourself from competitors and ensure your organisation stands apart. Here are some basic ideas and examples that your club can adopt to help establish your brand:
QUALITY CONTENT
Charlton Athletic WFC
When establishing a brand, it is important that your content is of the highest quality. Quality will put you a level above competitors and will help establish a standard that will make you appealing to fans. Charlton Athletic Women are lucky enough to be playing sport this season, and they are keeping their fans up to date with slick content. As there are no fans allowed yet, it is important to give fans the feeling that they are getting a real insight into the club and players.
For example, above is a post featuring Charlton's manager, Karen Hills. Charlton WFC regularly post quotes from players and management. This is an eye-catching piece of content, gives fans the chance to get to know the club better, and encourages fans to leave comments of support.
VISUAL IDENTITY
Swansea Titans
Having a visual identity is important for establishing a brand as it makes you instantly recognisable. It can be something as simple as having a cohesive colour scheme – and that's what the Swansea Titans have done well.
Just from an initial glance at their profile, you can clearly see their green and white logo and they've used American football emojis in their bio. Simple steps like this make it easy for people looking at your profile know exactly who you are in a matter of seconds. If you scroll through their feed, you can quickly tell they have a cohesive green and white colour scheme. This helps your content flow and is easy on the eyes scrolling down your feed. This may not seem important, but a disjointed feed can be off-putting for consumers and fans and give off a poor impression.
CONSISTENCY
Bracknell Bees Ice Hockey
To hold the attention and interest of your audience, you must be consistent in all areas. Posting regularly, cohesive content, and keeping content up to date across all social media channels that you use. Bees Ice Hockey keep their Instagram updated with photography from matches, but they also have a great YouTube channel. Highlights of their matches are uploaded to their channel regularly, this a fantastic way to keep fans engaged, allows them to have free access to footage from matches, and they can replay it as many times as they wish!
Bracknell Bees Ice Hockey Youtube Channel
VOICE & PERSONALITY
Scunthorpe Ladies RUFC
We are all guilty of being a little too serious sometimes, and it is an easy trap to fall into when trying to start a brand. The best approach is to think about what makes your club unique. Are you friendly and always open to newcomers? Do you like the odd prank or joke around? These are the things that are going to make you relatable and help grow your brand. Scunthorpe Ladies radiate positivity across all their posts. Below, is their post for International Women's Day. Posting on days like this shows what your club is passionate about, and personality shines through the most when we talk about things that we care about.
BRAND VALUES
Epilepsy Purple Cobras
Values are what give your club it's moral compass. Values help shape what makes you different and define the culture you want to promote. Brand values also help to differentiate you from competitors. The Epilepsy Purple Cobras are an example of letting their values lead the way in how they present themselves as a club. Their aim as a team is to raise awareness and provide people with information about epilepsy that could potentially help someone suffering a seizure.
Cobras 7s Rugby - Epilepsy Awareness Facebook page
Above is a Facebook post on their page sharing a purple ribbon to commemorate International Epilepsy Awareness Day. They encourage their fans to wear purple to signify the day and explain that this is the reason they were purple when they play. This is a great touch that let's people get to know your club and what you stand for, which ultimately makes you more relatable.
Finally…. VISIBILITY
One of the most powerful means of ensuring that your brand is visible in your community is to encourage club members and supporters to buy club branded products. This is where Kitvendr can help your club. At Kitvendr, we work with clubs of all sizes helping them to sell a premium range of teamwear and apparel to their players, members, and supporters without the usual hassles such as minimum orders and start-up costs.
And the best part? Clubs generate a generous margin on every sale at no cost to them, boosting income going into the club.
If this sounds of interest to you, visit www.kitvendr.com to find out more, and register your club today!
Follow us on Instagram @kitvendr