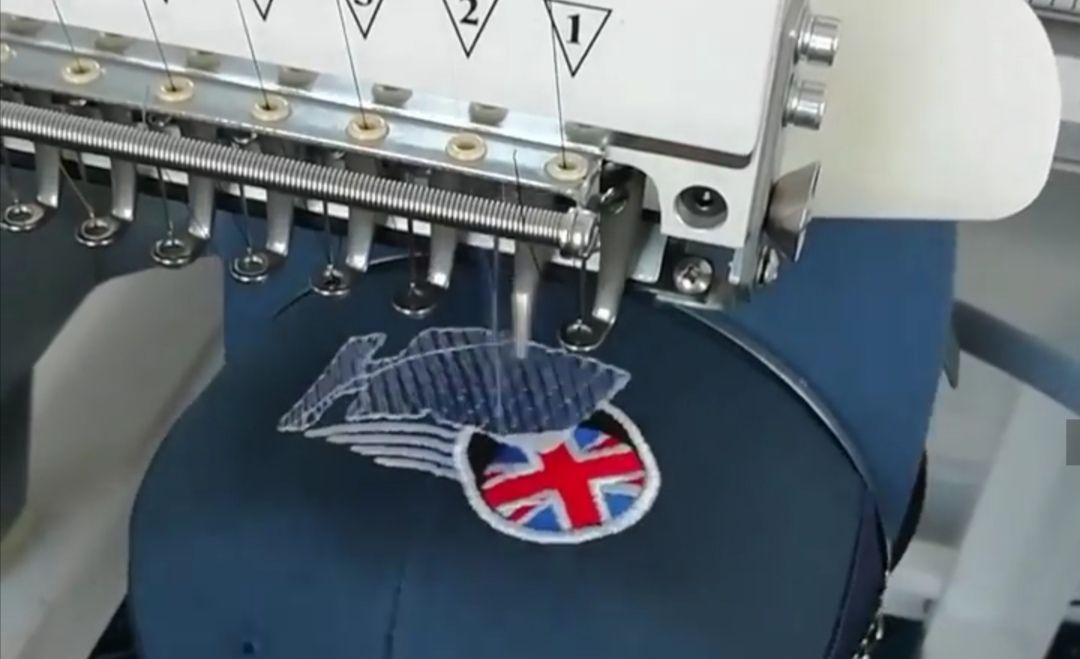 Kitvendr is an exciting tech start-up with production and manufacturing facilities based in Glasgow and in Lodz, Poland. We are an online sports retailer working with primarily community-level sports clubs. We are looking for keen and self-motivated individuals who want to be part of a fast-growing tech and sportswear manufacturing business. We are looking for individuals who take pride in their work and are passionate about delivering high-quality products to our customers. This is a fantastic opportunity for individuals who have experience working with decoration equipment, which includes embroidery machines, heat presses, vinyl cutters and DTG printing machines.
Duties would include
Operating an embroidery machine

Operating a heat press

Operating a DTG Printer and processing DTG print orders.
Skills / Experience Expected
High Attention to Detail (Essential)

Production Mindset. Used to working to deadlines.
This is a production role that requires a high level of concentration, attention to detail and can work at speed. We need you to be hardworking, reliable, flexible, conscientious and work well in a team. Excellent attendance and punctuality are very important. You must be able to manage your time well to ensure the work flow is smooth and order fulfilment is met in line with company targets.
Job Type: Part-time (3 days per week) / Fulltime.
Salary: £8.75 per hour
To apply please email a copy of your CV to rangi@kitvendr.com
---
---
Operator maszyn hafciarskich i specjalista nadruku tekstylnego
O firmie
Kitvendr jest zaawansowanym technologicznie producentem wysokiej jakości odzieży sportowej, posiadającym linie produkcyjne w Glasgow i Łodzi (Polska). Działamy w sektorze sprzedaży internetowej i ścisle współpracujemy z klubami sportowymi na terenie całej Europy. W odpowiedzi na szybki rozwój naszej firmy poszukujemy osoby entuzjastyczne i silnie zmotywowane do pracy przy najnowszych projektach. Pracowników naszej firmy cechują wysoka etyka zawodowa, zaangażowanie i duma z wykonywanej pracy. Jest to wspaniała ofeta dla osób posiadających doświadczenie w obsłudze maszyn hafciarskich i drukarek cyfrowych (DTG), zgrzewaniu nadruków oraz komputerowym wycinaniu szablonów (vinyl cutter).
Wymagane doświadczenie:
• Obsługa maszyn hafciarskich
• Obsluga prasy sublimacyjnej (nadruk termotransferowy)
• Obsługa drukarek tekstylnych DTG
Oczekiwane umiejętności:
• Dbałość o wysoką staranność wykonania produktu końcowego
• Realizacja powierzonych zleceń w terminie
Powyższe stanowisko wymaga wysokiej koncentracji połączonej z odpowiednią wydajnością pracy. Kandydat powinien być summienny i odpowiedzialny za powierzone zadania. Umiejętność pracy w zespole, elastyczność i dostosowanie organizacji pracy do bierzących zobowiązań są niezbędne dla porządanego kandydata.
Praca: ½ etatu (3 dni w tygodniu), lub pełen etat (5 dni w tygodniu).
Wynagrodzenie: £8.75/godzinę
Aplikacje i CV należy wysłać do: rangi@kitvendr.com